Resources and Services to Help
Meet Patient Access Needs

BENLYSTA Gateway is a program that helps patients and healthcare professionals understand access, distribution, and reimbursement for BENLYSTA.
1-877-4-BENLYSTA (1-877-423-6597) Monday to Friday, 8 AM to 8 PM, ET
Select option 1 for BENLYSTA Gateway
BENLYSTA Gateway
The Gateway is here to:
Help your patients understand their insurance coverage for BENLYSTA
Enroll your patients in the Co-pay Program* or PAP if they are eligible
Services include:
Benefits verification and prior authorization research
Prior authorization follow-up and appeal support
Co-pay Program
Specialty pharmacy (SP) triage
Patient Assistance Program (PAP)
Claims and billing support

* See terms and conditions for additional information.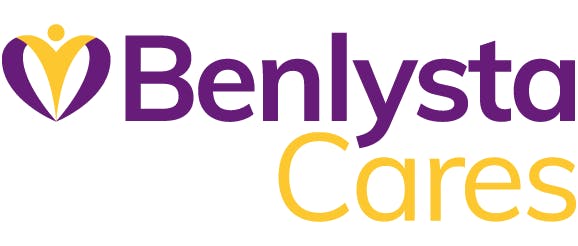 BENLYSTA Cares is an optional program that offers your patients disease-specific education, patient support services, and other communication to support them on their treatment journey.
1-877-4-BENLYSTA (1-877-423-6597) Monday to Friday, 8 AM to 8 PM ET

* Nurses from BENLYSTA Cares do not give medical advice and will direct patients to their healthcare provider for any disease-, treatment-, or referral-related questions. Nurses from BENLYSTA Cares are available by phone Monday to Friday, 8 AM to 8 PM ET. If calling after hours, patients may leave a message and a nurse will return their call within 30 minutes.
Additional In-Office Resources
BENLYSTA is available through a variety of options.
1. Specialty Distributor:

Clinics can contact one of the approved specialty distributors below.

ASD Specialty Healthcare 1-800-746-6273
Besse Medical 1-877-728-3476
Cardinal Health Specialty 1-866-476-1340
CuraScript 1-877-599-7748
McKesson Specialty 1-800-482-6700
McKesson Plasma and Biologics 1-877-625-2566
Metro Medical 1-800-768-2002
Oncology Supply 1-800-633-7555

2. Wholesaler:

All GSK-authorized wholesalers are eligible to access BENLYSTA provided they service eligible customer classes of trade.
In-network Specialty Pharmacies include:

Acro Pharmaceutical Services 1-800-906-7798
AcariaHealth 1-800-511-5144
Accredo Health Group, Inc. 1-877-ACCREDO (1-877-222-7336)
Aetna SP Specialty Pharmacy 1-866-782-2779
AllianceRx Walgreens-Prime 1-888-347-3416
Amber Pharmacy 1-888-370-1724
Avella 1-877-546-5779
BriovaRx (affiliate of OptumRx) 1-855-427-4682
Cigna Specialty Pharmacy 1-800-351-3606
Commcare Specialty Pharmacy 1-888-203-7973
CVS Specialty Pharmacy 1-800-237-2767
Diplomat 1-877-977-9118
Exactus Pharmacy Solutions (Wellcare) 1-866-458-9246
For Humana Pharmacy, Inc. (Humana) 1-800-486-2668
Hy-Vee Pharmacy Solutions 1-877-RxHyVee (1-877-794-9833)
Kroger Specialty Pharmacy LA, LLC 1-888-355-4191
Magellan Rx Pharmacy 1-866-554-2673 – Florida; 1-800-350-8119 – New York
Meijer Specialty Pharmacy/RxBiotech 1-855-263-4537
Navarro Health Services (affiliate of CVS) 1-855-647-7979
Reliance Rx (Independent Health) 1-800-809-4763
SenderraRx 1-855-460-7928
US Bioservices 1-888-518-7246

Specialty pharmacy providers:

BENLYSTA is available from the specialty pharmacies listed above. The payer may require that the patient use a particular specialty pharmacy. Contact the payer for information about preferred or mandated specialty pharmacies.

In addition, the BENLYSTA Gateway may be able to provide information about the payer's requirements.

If BENLYSTA is acquired through the Specialty Pharmacy, BENLYSTA Gateway can work with the Specialty Pharmacy by

Triaging prescription to in-network Specialty Pharmacy
Triaging co-pay information to the Specialty Pharmacy
Working with Specialty Pharmacies to provide status of enrolled patients
BENEFITS INVESTIGATION AND PRIOR
AUTHORIZATION (PA) RESEARCH AND SUPPORT
BENLYSTA Gateway can complete a patient-specific benefits investigation with the patient's payer† and provide PA research and support.
Patients may pay as little as $0 for BENLYSTA.*
The BENLYSTA Co-Pay Program helps eligible commercially insured patients with their out-of-pocket costs for BENLYSTA up to $15,000 for 12 months.

*Eligibility for the BENLYSTA Co-Pay Program must be determined by the GSK Co-Pay Program. Eligibility restrictions and program maximums apply. Visit www.GSKCopayProgram.com for complete Program Terms and Conditions.
BILLING AND CODING SUPPORT
Physician office
BENLYSTA Gateway can provide information about relevant codes for BENLYSTA, including product codes, procedure codes, NDC numbers, and revenue codes.
Hospital outpatient department
As with coding for services performed in the physician's office, coding preferences and requirements in the hospital outpatient setting are dependent on payer type and plan type. BENLYSTA Gateway can help identify coding requirements in both settings.
Appeals research support
If a patient is denied coverage for BENLYSTA, BENLYSTA Gateway is available to research instances of coverage denial and identify steps practices can take to appeal claims. BENLYSTA Gateway cannot author appeal letters on behalf of physicians. See sample letter of appeal below.
Sample forms and letters
When BENLYSTA is accessed throughout the patient treatment journey, a practice or hospital outpatient department may encounter the need for information on Centers for Medicare & Medicaid Services (CMS) Claim Form 1500, as well as appeal letters and letters of medical necessity. Details and examples of each are provided below.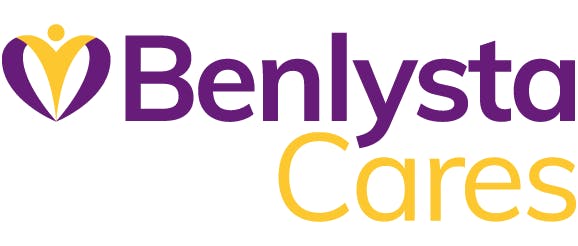 is here for your patients
from the start